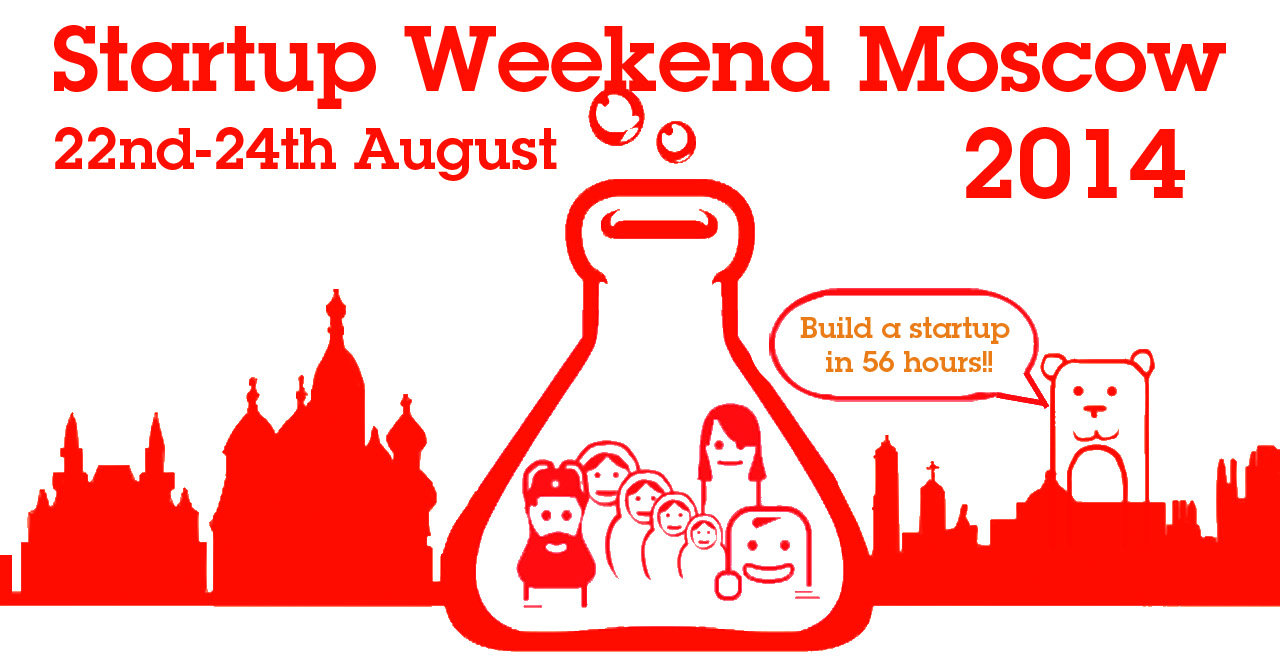 Good Evening Startup Weekenders!!
We hope you are all ready for an Awesome weekend!! Please read this email carefully!! There's a lot of info, but you can access all this information again at swmoscow.hackaglobal.com
Remember that the schedule for the event is on the website. The event will take place at API Moscow – doors will open at 18:00 and dinner will be served at 18:15 – please don't be late!
For any questions, send us an email at moscow@startupweekend.org, and feel free to call us at +7 9856 638 379!
All the pictures, updates, announcements and discussions will take place in our VK Community – and every important files, presentations, etc, will be available in our public GDrive Folder.
Remember that every attendee has 50% discount when staying at our partner hostel, Vinegret. All our attendees will also receive a free .co domain, together with much more awesomeness that will be announced at the event.
Prizes

The winners of the event will be invited to our HackaGlobal event in the UK – accomodation and food will be provided to the whole team!
We are extremely proud to announce that our Main Sponsor IT Security Experts is giving away a £1000 NSA approved certification to the best hacker at the event!
Lunacloud will be providing us with credits that are worth almost €4000 for our winners and attendees which you can use in their awesome cloud hosting service!
VoxImplant will be giving $50 in credits to every single attendee at the event to get them started with their awesome VoIP service
Mentorship will take place on Saturday and Sunday – make sure to book your mentor slots once your teams have been formed at the Master Mentorship Slide.
This weekend we'll have unbelievable speakers such as Mr. Komissarov and Mr. Simon, incredible mentors like Gregori Petrov and Jamie Woodruff, and a mind blowing judging panel comprised of multiple experienced angels and investors!!
We would like to give our most sincere thanks to our main sponsor IT Security Experts, for making this event possible! We would also like to thank VoxImplant, Lunacloud, Vinegret, and all our amazing media partners that made it possible to reach all the awesome startup networks!
Finally we would like to give a massive thank you to WowEvent and MDDay!! Without them we would have really not been able to throw this event!!
And of course, thank you very very much to you!! As you are the one that is making this event happen!! We're extremely excited to see you tomorrow!! Now, let's Rock this weekend!! #LetsDoThis #SWMoscow!!
The SWMoscow Team